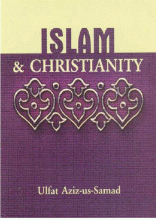 © AL-FALAH FOUNDATION FOR TRANSLATION,
PUBLICATION & DISTRIBUTION 1424 /2003.
All rights reserved. No part of this publication may be reproduced, stored in a retrieval system, or transmitted in any form or by any means, electronic, mechanical, photocopying, recording or
otherwise, without the prior permission of the copyright owner.
Views expressed by different authors of books and studies published by Al-Falah Foundation do not necessarily represent the views of Al-Falah Foundation.
Author: Ulfat Aziz-Us-Samad
Second edition revised by: Eid Abdul-Wahhab
Cover designed by: Xadijah Garrett
General supervisor: Muhammad `Abdu
Publisher by:
AL-FALAI FOUNDATION FOR TRANSLATION,
PUBLICATION & DISTRIBUTION
24 At-Tayaran st., N asr City,
Cairo, Egypt
Tel. & fax: (202`)2622838
Website: www.falahonline.com
Email: info@falahonline.com