The Quran - The Miracle Of Miracles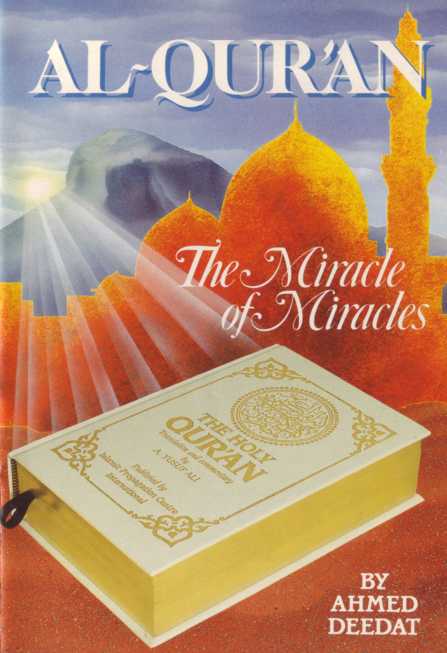 (Al-Qur'an) "As a miracle of purity of style, of wisdom and of truth, it is the one miracle claimed by Mohammed, his standing miracle he called it, and a miracle indeed it is!"
REV. BOSWORTH-SMITH
This book of God you see on the cover is yours for a specially subsidised price of £6 UK, R10 RSA, US $6 the Americas, and US $12 Middle East countries.
The volume consists of 1824 pages of Arabic Text, English translation and over 6000 comments including a very comprehensive index.
Order extra copies for your friends and relatives. We will post it to them without extra cost.
OPEN ORDER
It is with the greatest pleasure that we give you our permission to reproduce or translate* this booklet or any of our other publications in any language whether for sale or free distribution. No payment of royalties or copyright is required.
Wallah! If we had the means we would flood the world with our free literature.
It will be appreciated if a few copies of the reproduction can be posted to us for our records.
1st print May 1991, 100 000 copies
* Do not try free hand translation for any Biblical quotations you may come across. Please obtain a Bible for that purpose.