Wives Rather Than Mistresses (Polygamy necessity of the age)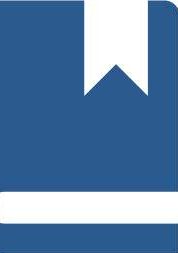 Chapter Seven
SIGNIRCANT CONTEMPORARY QUOTATIONS ABOUT POLYGAMY
The late Grand Sheikh of Al‑Azhar, Sheikh Mahmoud Shaltout, called on young gentlemen, so capable, to marry more than one woman.
During the era when Sheikh Shaltout was the Grand Sheikh of Al‑Azhar, nubile female's threefold outnumbered males who were capable of getting married.
Therefore, Sheikh Shaltout deemed that every such young‑man should aptly marry three girls in a bid to stem, once and for all, the problem of having so many bachelor girls. Consequently, the Sheikh's righteous comments sparked off a huge furore at the time, with Western‑minded people having agitatingly attacked the revered scholar. Nevertheless, he ventured out the storm like a firm mountain, never bowing to it as others are doing these days!!
Asked by a world TV station announcer about what he thought about polygamy, veteran Egyptian writer Anees Mansour said, "If I am in favor of a person's right to give birth to as many children as he wishes, it does not matter then whether they be born to the same mother or not ‑ it is up to the father to freely decide". In reply to another question by the same announcer whether he remains committed to trite, worn‑out principles, rather than keeping abreast of a rapidly‑changing world which does not any longer back a multitude of children as generated by polygamy (referring, of course, to the non‑Muslim world), Mansour said, "You have said that you are making your question personally, and this is my personal opinion. More candidly speaking, I am grateful to the lack of birth control for my presence, as I am the ninth among eleven children. I am not in favor of contenting oneself with only one wife, as I was born to the second wife of my father who kept two wives at a time. And I support freedom of choice".[1]
Dr. Ahmed Shalaby, a professor of civilization and Islamic history at the Cairo University Arabic‑Language Faculty, says, "Orientalists have agitatedly been making an outcry that polygamy ‑ as licensed by Islam ‑ is not acceptable. However, why should we use them as our yardstick?! It is exactly the West, which permitted mistresses, with million illegitimate children ensuing.
Undoubtedly, polygamy is more sublime and chaste than having concubines. A mistress has no access to rights, nor does her children. Polygamy is more largely to women's advantage, rather than to their detriment."[2]     They even can forestall polygamy if they commonly consent that none of them should marry a married man. Nevertheless, they so do to satisfy a need, instead of remaining bachelor girls".
Dr. Fathiyya Al‑Nabarawi, a professor at Al‑Azhar University Faculty of Islamic Studies, says, "A Muslim woman rejects or hates polygamy only when she is ill‑educated and weak in faith. During the prophet's, peace be upon him, era, Muslim women did not object to polygamy, although women are naturally known to be averse to polygamy; even the prophet's, peace be upon him, wives were known to be jealous of each other.
However, the situation stabilized and society acknowledged polygamy as licensed by religion which has been sent down from Allah. A woman cannot object to polygamy as long as her husband is so financially secure that he can provide for her and his children by her; she can not object either, so long as her husband will assuredly mete out justice to, and protect, her and his children by her as against the new wife.
Is not it better that such a marriage be permitted and made public, or should men be denied access to such a marriage while granted unrestricted access to the then imperative course of action involving sin? A polygamist husband should then be held in high esteem on the grounds that he is a Muslim typically fearful of Allah.
Nevertheless, I find fault with a lot of men who, having got a second wife, keep a second marriage secret although they have got legally married. They obviously feel awkward to make this marriage public because children are brought up to regard a second wife as a catastrophe, with media fallaciously striking the same note and imported Western patterns of thought rife".
Dr. Fathiyya Nabarawi goes on to say further, "I have known some colleagues who have, from the very beginning, accepted being second wives. However, since marriages were consummated, they have been attempting to grab husbands only for themselves and to send them abandoning their first wives ‑ one of those wives has even requested her husband to divorce his first wife. Is that logical? Does such a behavior stand to reason?
Our society has been undergoing a multitude of blurry, fallacious precepts which make themselves most manifest in terms of an issue like polygamy, but they do exist ‑ though to a lesser degree ‑ in a lot more areas of our lives".
Another woman professor of fiqh (Islamic jurisprudence), Dr. Nadia Hashem, airs her viewpoint as follows, " In terms of Shari'aa, what does the verse (Marry women of your choice, two, or three, or four) exactly mean? Does the verse signal general and absolute permissiveness, or rather, permissiveness qualified by certain curbs attached by Shari'aa?
Whereas some jurists have said that the verse signals absolute permissiveness, regardless of necessity or not, some other jurists have interpreted the verse as signaling only qualified permissiveness.
However, I advocate the latter team of jurists who believe the verse as. having permitted polygamy only qualifiedly.
Of the reasons I deem warranting taking a second wife, or more, are an ill or infertile wife, a husband who is so excessively potent that he fails to content himself with only one wife, or simply females outnumbering males in society.
There are estimated thirteen million unmarried girls ‑at, or well above, the age of marriage ‑ in Egypt, with girls above thirty years of age accounting for four millions girls.
In my own opinion, a necessity arises for polygamy against a background as such: if we do not resort to polygamy under these circumstances, a half of society's girls will remain bachelor girls unable to be sexually abstinent".
Dr. Nadia Hashem goes on to expound her viewpoint by saying that a husband has perfect right to marry another wife, or other wives, whether his first wife consents or not. This is because it is a husband who is in command of a marriage contract; in a capacity as such, he is empowered to dispose at will, on condition that a wife has not attached, when writing out the marriage certificate, a condition that her husband should not take another wife, or other wives, in addition to her.
Dr. Nadia Hashem further clarifies that women in Muslim societies do not acknowledge polygamy any more: whether they be educated or not, wealthy or poor, urban or rural, as well as religious or not. Corrupt common practices ‑ deeply sending out roots ‑ religious un-enlightenment, dominating Western precepts are gravely implicated for Muslim women's rejection of polygamy. Our society unduly upholds a common practice of turning down polygamy as inequality being done to first wives. However, Shari'aa stresses as corrupt and invalid any practice which runs on a collision course with religion. Having only scarce knowledge of religion sends a woman averting from polygamy. If she had been an utterly Muslim woman, she would have assuredly realized that she cannot, nor does she have any right to, head off a second, third or even fourth marriage by her husband, so long as her husband fulfills her own rights. Unfortunately, women's education, domination of secular precepts and the so‑termed emancipation of women have all been seriously fallaciously instilling ‑ throughout long decades ‑ into women's minds that polygamy holds women in low esteem.[3]
Late Sheikh Muhammad el‑Ghazali giving his Opinion:
Steady urban and economic laws inevitably govern life, whether they be known in which case they will be cautioned against ‑ or unwittingly handled, with their impact, still, spontaneously unfolding itself.
It is social circumstances, which govern how many women an individual man should have a relation with. To overlook such social circumstances is to resist fait accompli to no avail, as the ratio of men to women can either be equal on both sides or tilting in favor of one side against the other.
If the men‑to‑women ratio is equal or when men do outnumber women, polygamy has to spontaneously fall out of practice, with every man contenting himself with the woman coercively portioned out to him.
If women do outnumber men, only one course of action has to be opted for out of the three following options:
(1)   to judge that some women be deprived for life of having their sexual needs met;
(2)   to permit keeping mistresses, with adultery acknowledged as thus legitimate;
(3)   or to allow polygamy.
A woman is widely believed even before a man ‑ to desist from either deprivation or a disobediently sinful bed. With the situation as such, she has to share another wife's husband, from whom her would‑be children will have a lineal descent, resulting in polygamy ‑ as stipulated by Islam ‑ being inevitably acknowledged.
Moreover, men do diverge widely in term of sexual desire: some men are so healthy, strong in erotica sentiments and leading a luxurious life while other men are not. To deal on a par with both a sexually‑rigid man from his earlier periods of adolescence and another who is so sexually energetic that he can be easily excited is a matter which widely misses the mark of justice.
Are gluttons not allowed to have more amounts of food than allowed for people with less appetite? So, why not sexual‑wise? It is the same token working here.
There is another wise reason for allowing polygamy: a wife may be so feeble, diseased, infertile or old‑aged that she cannot any longer satisfy her husband's sexual needs, so why should she be so helplessly let down to be victimized by these excuses?
Good company has to be retained by a husband, who is then fully empowered to bring in another wife, or other wives, who can fully perform a wife's role.
In spite of all those reasons pleaded as warranting polygamy, Islam has adamantly forbidden that polygamy be intended for giving vent to some men's sexual lust and a slant for physical pleasure and domination.
A gain should correspondingly be met by a loss; easier access to sensual pleasure should be ensued by burdening duties.
Hence, when embarking upon polygamy justice has to be assuredly and safeguardedly meted out. If a husband fears doing injustice to himself, children or wives, polygamy is thus forbidden. A polygamist should be able to provide for the necessary expenses. If the lawgiver, in which case it is Allah who has given out Shari'aa, regards inability to provide for expenses as an excuse not to marry an even one lady, such inability would rather prohibit a man to marry more than one.
The lawgiver enjoins fasting on unmarried youth so long as they cannot marry , thus ordering a man whom is unable even to have one wife and be sexually abstinent. Allah thus says in the surah of "Al‑Nour" (Light), "Let those who do not find the wherewithal for marriage keep themselves sexually abstinent until Allah gives them means out of His grace".
What about a man who has only one wife? He would rather be patient and had better be sexually abstinent; the more wives a husband keeps, the more children he is likely to have. Islam enjoins father to deal with children on an equal footing in terms of upbringing, education, honoring and loving as well as means of living however divergent their mothers may be. A father with many children should then be cautious enough not to be capricious when handling his children born to diverse mothers; as a husband a man should imperatively administer justice to his wives.
However, if a heart inclination is too stubborn to be controlled, every husband can fully observe the rules and guidelines in question, rightfully weigh his behavior and to fear Allah in whatever Allah has made him guardian of in terms of a wide spectrum of deeds and circumstances.
These are the broader confines of justice as attached by Allah to polygamy. He who can fully fulfil such limits may get married to two, three or even four wives; otherwise, he has to suffice himself with only one wife, in response to what Allah says:, "If you fear injustice, then keep only one wife".
I have seen some journalists objecting to polygamy as licensed by Islam and wondering if a man is empowered to have as many as four wives, why is a woman not allowed to have as many husbands as four?
Having thoroughly looked at those wondering journalists, I have found them out mostly lewd, cuckolds or pimps. To my own much surprise, they are leading a life bristling with adultery, aversing most to create a chaste family.
To answer this invalid question, I have to clearly state that the ultimate goal of sexual relationship is to create a family and rear children in a climate of clean custody. This cannot ever be achieved in a home where a lot of people frequent, and fight to grab, a woman whose prospective offspring cannot be identified as having descended from any of them. In addition, a woman's sexual role is that of a receiver, rather than a doer of the action, of the one being led and carried, rather than of the leader, carrier. One can visualize a locomotive pulling four carriages, rather than a carriage pulling four locomotives. Men are disposed by nature to maintain and sustain women, and to dismiss this fact as allegedly untrue is colliding with the natural course of things.
When some of the commons, verily unfortunately, unheed these confines attached to polygamy and go keeping as many wives as four without realizing the sense of justice they are enjoined to administer ‑ but rather to answer the call of lust ‑ only gross slanting and inequality will be the result.
Although a man cannot even provide for himself, he is in pursuit of another marriage; whereas he is unable to be in charge of only one wife, he goes seeking another. A polygamist may not be dealing equally, rather capriciously, with his children in terms of education and portioning out wealth; he may take another wife only to desert the first one and leave her as if hanging in the air.
Conversely, although a man may be wealthy enough to marry four women at one and the same time and to provide for whomever children they beget him, he leads a life of sexual begging ad rolling in the bosoms of trollops.
Does forbidding polygamy cure a nation's evils as such? No. To forbid what is permitted is not anything that will be a dilemma in the eye of Islamic legislation. However, if religion had remained silent about its position on polygamy, we would, rather, have made our say on it by clarifying that it is permitted to preserve public interest as above explained.
A line of demarcation has to be drawn between instituting a principle and misusing it. In as far as the role of legislation in rectifying our society and remedying its ailments is concerned‑ in terms of an imperative need to mete out justice by a polygamist ‑ let researchers be primarily occupied with adjusting the yardstick, as well as the manifestations, of justice if they so desire. Any attempt at undermining and deriding polygamy in principle is doomed as being of no avail. I can even rightfully claim that contemptuously regarding polygamy has been an immediate fallout of a sort of new Crusade against Muslim nations.
Several social classes now do regard polygamy as something evil, while they consider adultery and fornication insignificant entertainment! The problem has come to relate to understanding and acknowledging the entire religion.
Against such a background, to attempt restricting polygamy is to repulsively attempt to soil the entire society in the name of law and at the expense of Islam.
Many a prophet and good worshipping man had more than one wife and the practice was not believed to impinge upon his piety or fearing Allah. Books of the Old Testament stand witness thereof.
Islam does not regard abstaining from marriage a sort of worshipping, as monks do, nor does it consider keeping four wives a sin, as Christianity is falsely claimed to have branded. (As we have seen before, none of the four gospels forbids polygamy: the author Hamdi Shafeek).
To sin is really to give a free rein to sexual desire, or to inhibit it, letting it trickle down as underground water trickles down under the desert.[4]
[1] "Stolen Moments", a book by Anees Mansour, Daru‑shruk edition.
[2] "History and Goals of Orientalism", published by "Al‑Nahda" bookshop.
[3] "Al‑Musfirnoun" newspaper of 6 June 1997.
[4] Fiqh AI‑Sira", (Understanding the Prophet's Biography), by Sheikh